11+ British/American/IB Math Entrance Examination Preparation (Grade 4-6)
Dear Students & Parents,

This course covers important math concepts pertaining to Grade 4-6. This course prepares students appearing for British/American/IB curriculum High School Entrance Examination. Worksheets and tests in various topics are provided to strengthen the foundation mathematical concepts of students. The course also has Mock examinations which will be released on a monthly basis.

Students looking to get into top secondary schools should go through this course in its entirety. Happy learning!
Topics Covered
Numbers

Fractions

Decimals

Percentages

Ratio and Proportion

Area and Volume - 2D and 3D Shapes

Algebra

Angles

Charts - Bar, Pie

Sequence and Series

Geometry

Probability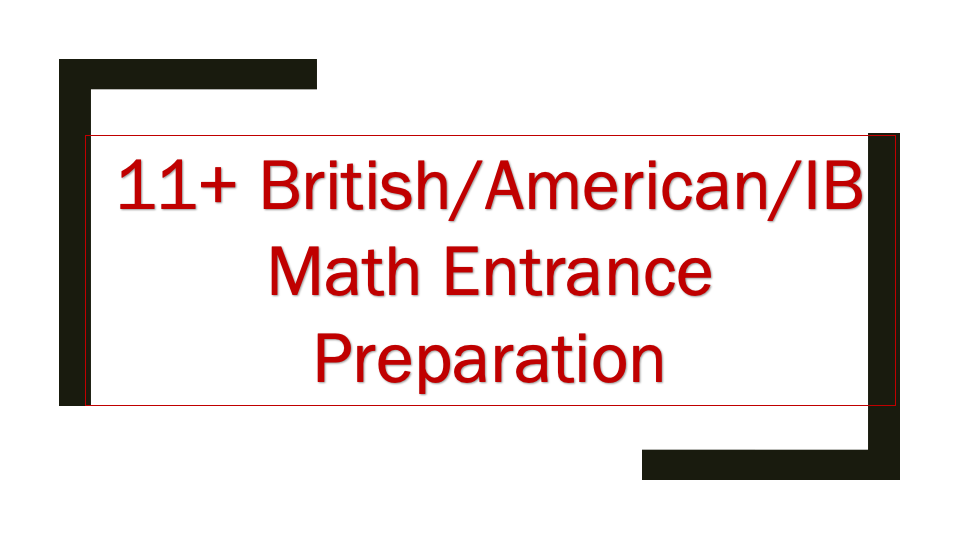 Curriculum

British/American/IB

Practice

100+ worksheets/tests
Created with